Pinball Alley. It's the only choice for real retro, full service arcade hire. For a film or TV shoot, a music festival, venue, pub or club or just for a private party in your front room! Whether you're looking for that one special vintage machine for your set design or a full end-of-pier, crazy funfair experience for your special bash, we can deliver
Legendary pinball expert, "Pinball Geoff", arcade expert of BBC series the Repair Shop, has made it his mission to free the silver ball from the confines of the arcade. So he takes the show on the road. From the Pinball Alley arcade at the end of the pier at the world famous Glastonbury music festival, to top secret showbiz events.
Get in touch to find out how we can make your event go with a bang. And a ping! And a beep! And a dwo-do-doooo! Pinball Alley can provide anything from single machines to a fully staffed retro arcade / funfair including hook-a-duck, candy floss, popcorn, table football and bingo machine (and caller). Whether its for a one off event or long term hire, we'd love to have a chat. Give us a call we love talking Pinball Retro Arcade.  TEL: 02030046848
Glastonbury On Sea - Pilton
Nothing sums up the quintessential British seaside holiday destination like the resort's pier.
Joe Rush's brand new area for 2019 is centered around a 70m re-purposed steel pleasure pier and features everything a good pier should. From its enticing entrance to the end-of-the-pier Robot Pavilion, with arcades, attractions and sideshows along the way.
Harking back to the seaside holiday glory days between the 50's-70's, the Pier at Glastonbury-on-Sea will reach out from the seafront entertainments, across the beach of deckchairs, past the lifeguards and Punch & Judy theatres and far, far out into the grassy sea.
Candy floss and dodgems, fortune-tellers and buskers, mods and rockers all come together for a trip down the pleasure Pier. Stroll along, see the sights, play the attractions and let our team of Redcoats show you a wondrous, magical world and a thoroughly entertaining time.
…Oh we do like to be beside the seaside!..
Showponies speciality acts for amazing events curated the talent , pier & pinball.........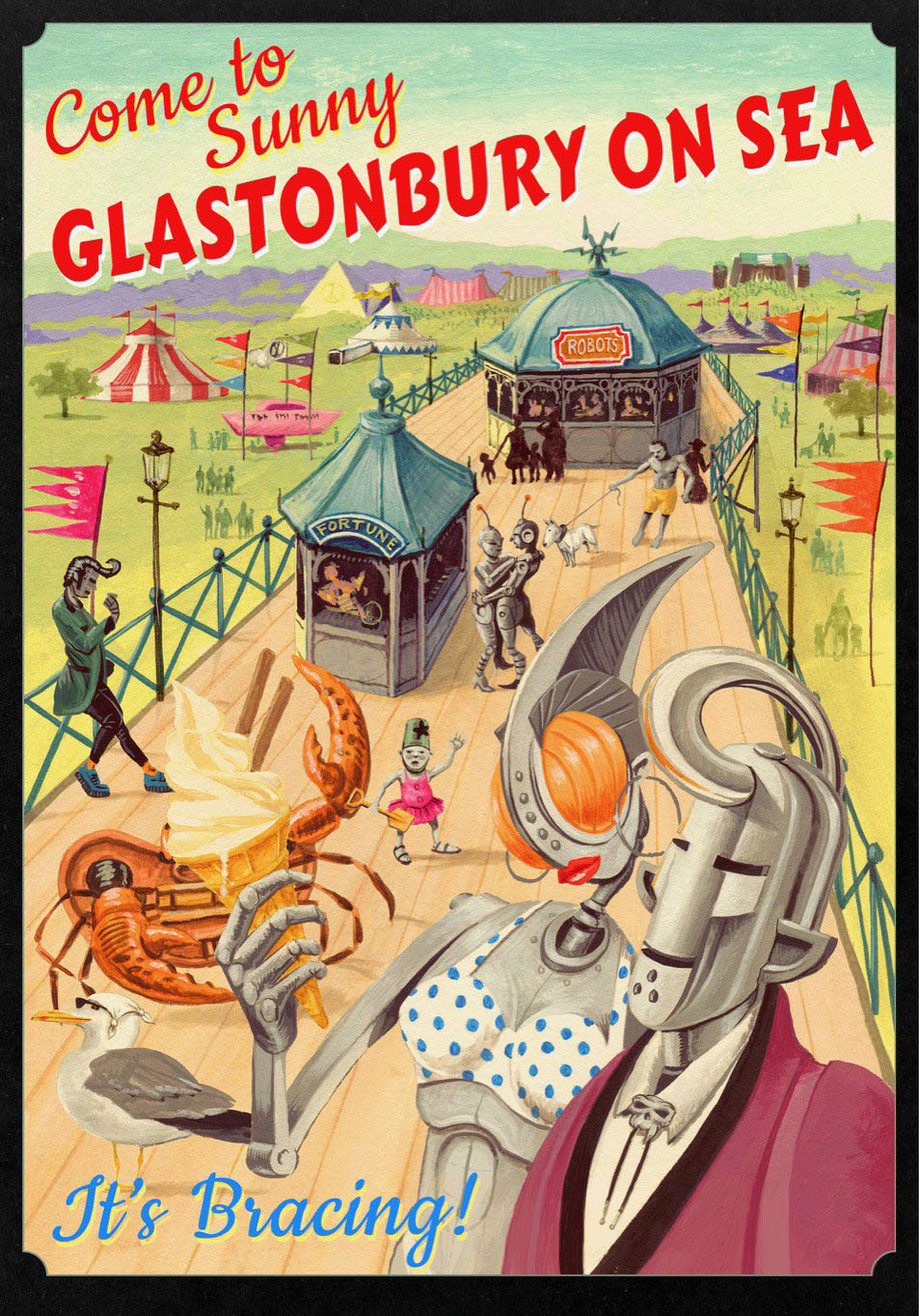 Hello!
Please Read Our Testimonials and Please Mail In Yours