The Home Of Real Vintage Retro Arcade Magic
Welcome to Pinball Alley, the UK's leading retro arcade hire service. Our vintage arcade games are perfect for weddings, festivals, parties, Bar Mitzvahs, and any event that calls for a touch of nostalgic entertainment.
At Pinball Alley, we pride ourselves on providing the ultimate retro arcade experience. We supply and install real retro arcade games such as Space Invaders, Defender, and Pacman. Our machines are expertly restored to their original glory, giving you an authentic gaming experience that can't be beaten.
Our commitment to quality and professionalism has made us the go-to arcade for major events such as the Glastonbury festival. We're proud to say that we are the only arcade at this world-famous festival, offering festival-goers the chance to relive their favourite childhood memories in style.
Our founder, Pinball Geoff, is a well-known arcade expert who has even appeared on the BBC Repair Shop. He has brought his passion and expertise to every aspect of Pinball Alley, making us the ultimate choice for anyone seeking retro arcade hire services.
Our extensive list of events and feedback speaks for itself, proving that we are the most friendly and helpful arcade hire service out there. We also supply props for film and TV, having recently worked on major productions such as Marvel and the Big London Tattoo Festival. Whether you're looking for entertainment for your upcoming wedding, festival, or party, look no further than Pinball Alley. Contact us today to find out how we can make your event unforgettable!
Glastonbury On Sea - Pilton
Nothing sums up the quintessential British seaside holiday destination like the resort's pier.
Joe Rush's brand new area for 2019 is centered around a 70m re-purposed steel pleasure pier and features everything a good pier should. From its enticing entrance to the end-of-the-pier Robot Pavilion, with arcades, attractions and sideshows along the way.
Harking back to the seaside holiday glory days between the 50's-70's, the Pier at Glastonbury-on-Sea will reach out from the seafront entertainments, across the beach of deckchairs, past the lifeguards and Punch & Judy theatres and far, far out into the grassy sea.
Candy floss and dodgems, fortune-tellers and buskers, mods and rockers all come together for a trip down the pleasure Pier. Stroll along, see the sights, play the attractions and let our team of Redcoats show you a wondrous, magical world and a thoroughly entertaining time.
…Oh we do like to be beside the seaside!..
Showponies speciality acts for amazing events curated the talent , pier & pinball.........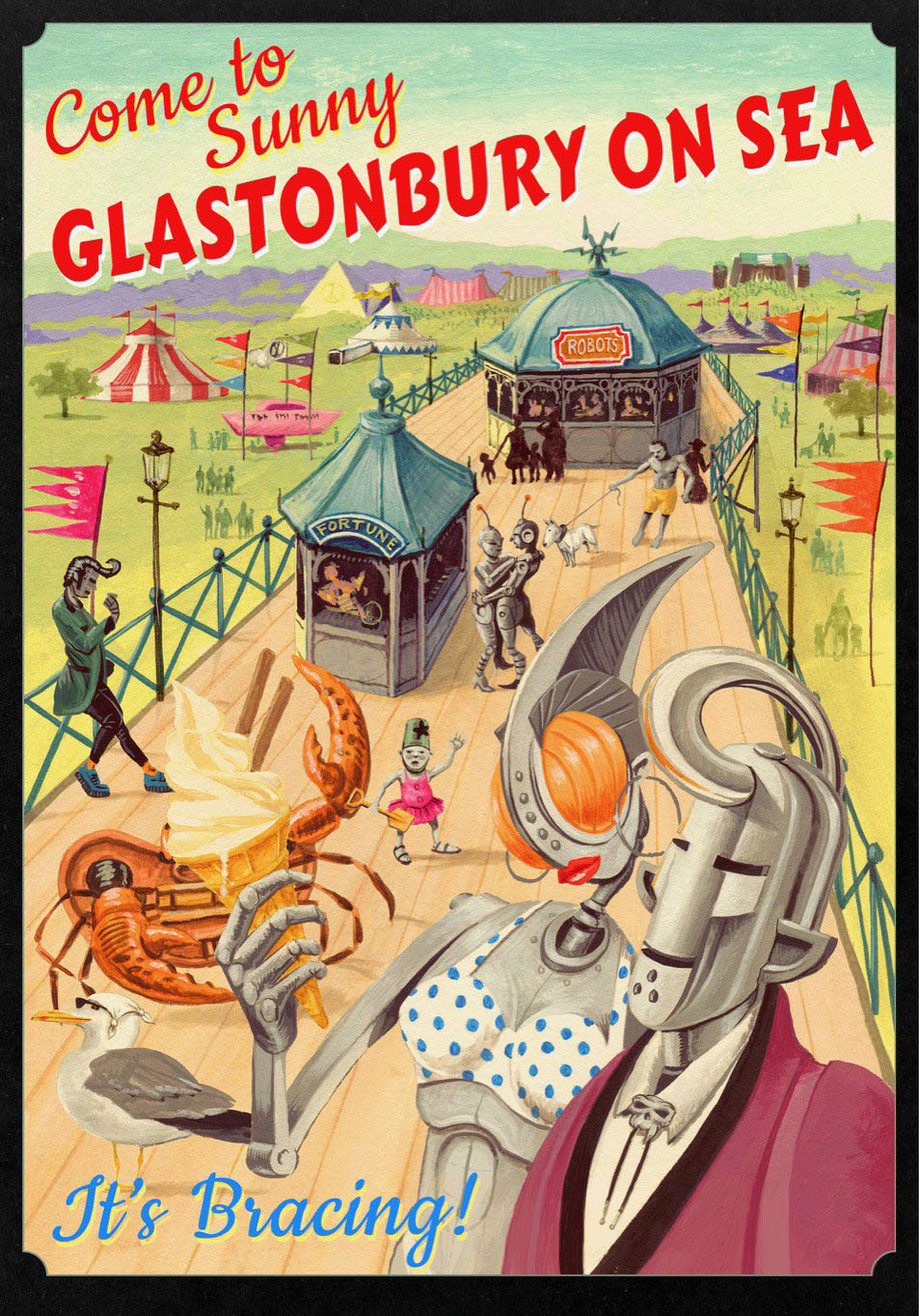 Hello!
Please Read Our Testimonials and Please Mail In Yours