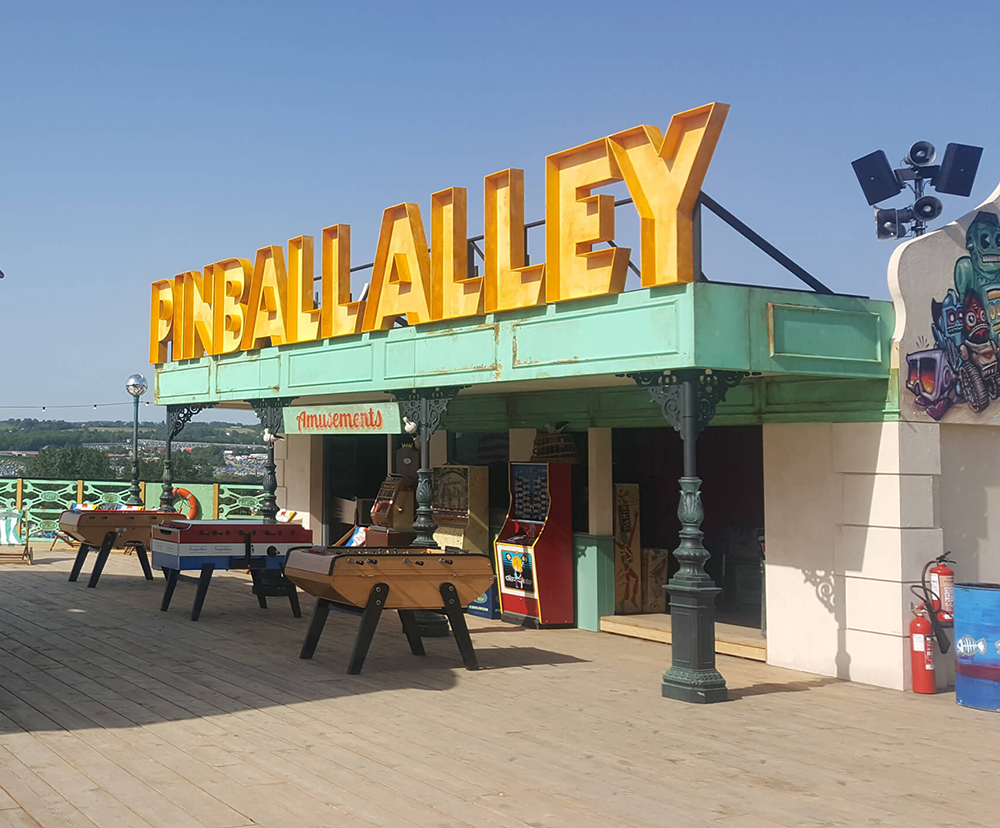 We Love Pinball & Retro Arcade Hire
Pinball Geoff star of BBC Repair shop and all round wonderful person is the MD of what has become known as Pinball Alley.
Fed up of pubs and bars with Pinball machines not set up with care and attention he now hires cares and maintains across London.
Our Glastonbury Story
We had always believed music pinball & festivals would work and after 2 years honing our craft at the West Holts stage and the market area, we almost gave up but as they say Build It and They will Come and they did we got pier you got Pinball Alley.
Meet Some Of  Our Team
A team of like minded mixed up vagabonds who love Pinball would marry Glastonbury and one day get buried there.
The Pinball Alley Crew
We are the Pinball Alley Crew
Bingo's answer to Beetle juice